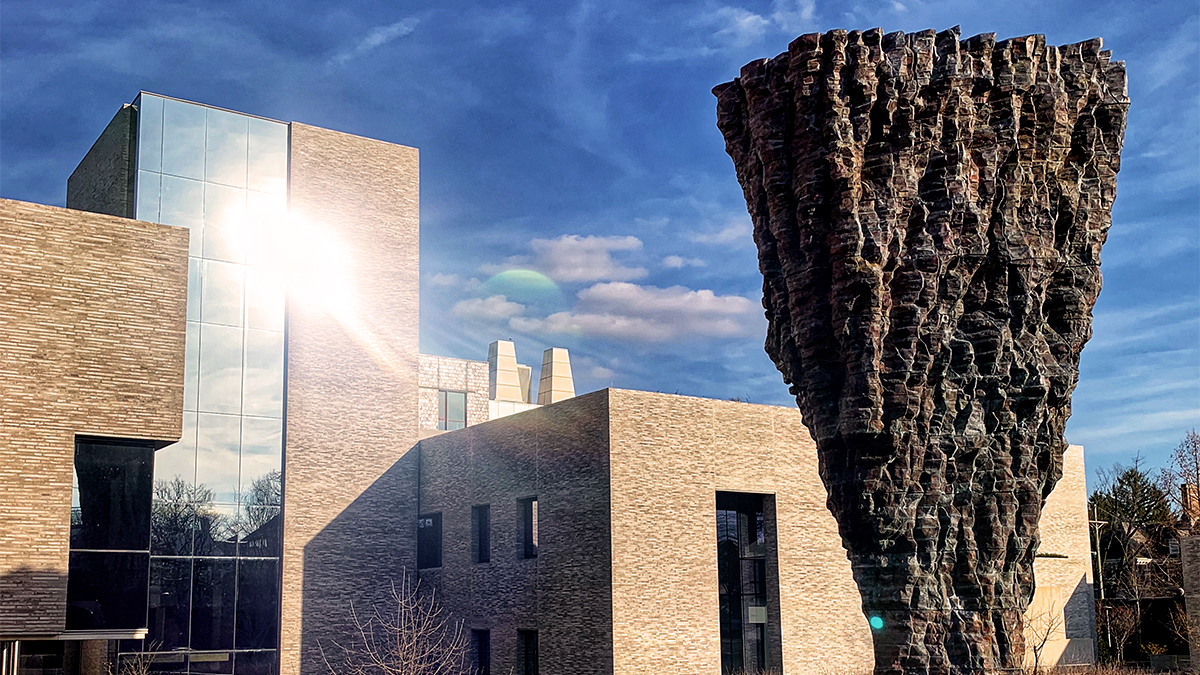 Princeton University built a complex of laboratories, offices, lecture spaces, courtyards, and gardens to house the Andlinger Center for Energy and the Environment. The project, totaling 129,000 square feet, was designed by Tod Williams Billie Tsien Architects and was completed in 2016.
The University created the center in 2008 following a $100 million gift from international business leader Gerhard Andlinger '52.
Meandering paths, sunken courtyards, trees, flowers, and shrubs weave through the sculptural complex of gray brick and glass that has risen at the eastern edge of the Princeton University campus.
Laboratories, finely tuned for atomic-level investigations, hum with the collaborative work of researchers from across the University as well as industrial collaborators. Specialized spaces will fill with faculty, students, postdoctoral researchers, and visitors creating materials that help power cities, fuels that propel vehicles, and technologies that prevent and repair environmental damage caused by energy consumption.
The project was designed to meet the equivalent of the U.S. Green Building Council's Leadership in Energy and Environmental Design (LEED) Silver standards.
In addition to the building, the Princeton University Art Museum unveiled on the Andlinger Center grounds a new sculpture made by artist Ursula von Rydingsvard. To learn more about the art piece, read this article, watch a video featuring the making of the sculpture, and see pictures of the installation.
In 2019, the Center's undergraduate teaching laboratories were named the John E. Stauffer '54 Teaching Laboratories at an official ribbon-cutting ceremony in honor of Jack E. Stauffer, Class of '54.