The Gerhard R. Andlinger Visiting Fellows program is designed to attract distinguished visitors, who will collaborate with Andlinger Center faculty, researchers, and students, and enrich the research and teaching at the Andlinger Center.
Practitioners from industry, government, and not-for-profit sectors will bring different perspectives and urgency to the energy and environmental challenges that are central to the center's mission.
Angela M. Fasnacht
Angela Fasnacht, a veteran of the water utilities sector, joined the Andlinger Center in June 2023 as a Gerhard R. Andlinger Visiting Fellow to develop integrated solutions for decarbonizing the water sector and cleaning up pollutants. Fasnacht has collaborated with Peter Jaffé, the William L. Knapp '47 Professor of Civil Engineering, to develop a course on decarbonization in the water sector that bridges the gap between researchers, operators, and policymakers. Fasnacht will work with students to construct a global database of policy solutions regarding decarbonization in the water sector to identify which policies have been most effective. Fasnacht will also work with Jaffé to develop a more holistic approach to managing PFAS (per- and polyfluoroalkyl substances), a class of pollutants that are notoriously difficult to remove from soil and groundwater sources. They plan to organize a PFAS summit at Princeton to identify research priorities after recent action from the U.S. Environmental Protection Agency to address PFAS contamination.
Doug Arent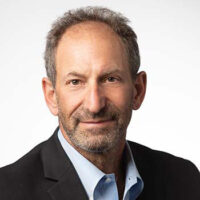 Douglas Arent (Ph.D., 1987) joined the Andlinger Center in May 2022 as a non-resident fellow. Arent is an Executive Leadership Team Member and Executive Director of Strategic Public Private Partnerships at the Department of Energy's National Renewable Energy Laboratory (NREL), where he focuses on strategic public and private partnerships to transform global energy economies at speed and scale. Arent brings his extensive research and leadership experience in the energy sector to collaborate with researchers, including Jesse Jenkins, Eric Larson, Chris Greig, and Elke Weber, on developing a strategic roadmap for future growth of energy systems and energy transitions research at Princeton. His fellowship plans also include collaborative research on international Net Zero efforts, with attention to fostering connections between NREL and Princeton that leverage their unique institutional strengths and can ground long-term working relationships.
Richard H. Moss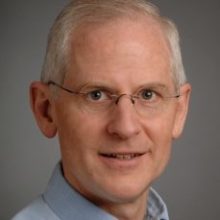 Richard H. Moss is a senior scientist at Pacific Northwest National Laboratory's Joint Global Change Research Institute at the University of Maryland. He's also founding director of the Science for Climate Action Network (SCAN), a new collaboration designed to accelerate climate adaptation and mitigation with science and stakeholder engagement. SCAN will assess and improve methods for using the current state of knowledge of climate change and solutions to inform infrastructure design, architecture, standard setting, financing, and other practical aspects of taking climate action at state and municipal levels. While at the Andlinger Center, Moss focused on coastal adaptation, among other topics. Moss has published widely on climate scenarios, uncertainty characterization, and adaptation. He has held several public service positions including with the United States Global Change Research Program and the Intergovernmental Panel on Climate Change (IPCC). He has served on a number of National Academy activities and chaired a federal advisory committee on the National Climate Assessment. Moss holds a bachelor's degree from Carleton College, Northfield, MN, and holds a Ph.D. from the Woodrow Wilson School of Public and International Affairs at Princeton University.
Moss directed the programming behind the 2020 E-ffiliates retreat, which focused on resilience and making infrastructure and communities resilient to storms and other extreme disruptions.
John Pickering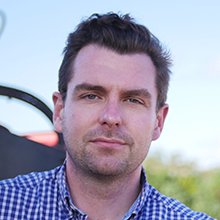 John Pickering, chief behavioral scientist, is the founder and chief executive officer of Evidn, LLC with extensive experience in the analysis, design, delivery and evaluation of behavior change programs for large scale complex problems. Pickering is the co-chair of the Nature Sustainability Expert Panel on Behavioral Science, Design and Sustainability, a member of the Organization for Economic Co-operation and Development (OECD) expert steering group on agri-environmental behavior economics, and was recently appointed to the Queensland Government's Health and Wellbeing Advisory Board to oversee the development of behavioral change strategies for improving health outcomes across the state. Pickering has various scholarly positions at universities worldwide including an appointment at Princeton University (non-resident fellow), Darden Business School, University of Virginia (visiting scholar), and The University of Queensland (industry fellow). Pickering has published extensively in the areas of behavior change, psychology, sustainability and innovation, and is a regular commentator in state and national media outlets.
Harry A. Warren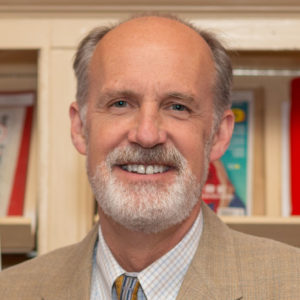 Harry A. Warren, Jr. is president of CleanGrid Advisors LLC, a renewable energy consulting firm focused on Mid-Atlantic markets. Warren is also a co-founder of the Center for Renewables Integration, a non-profit working to advance the deep penetration of renewable energy on the grid.
Warren was formerly executive vice president of Community Energy, Inc. where he was responsible for business planning on community solar, virtual net metering, and other retail customer access programs. Prior to joining Community Energy, Warren spent 17 years as president of Washington Gas Energy Services, Inc., a leading retail electricity and natural gas marketer in the mid-Atlantic region, and served in several positions at WGES' utility affiliate, Washington Gas prior. Warren negotiated the corporation's first solar PPAs in 2008 and 2009. Prior to joining Washington Gas, he worked in research, development and design of renewable energy systems.  At the Andlinger Center, Warren studied how energy resources and building energy systems can be designed and operated to help meet the challenges power grids face from increasing percentages of variable, renewable energy supplies.
He holds a bachelor's degree in mechanical engineering from Princeton University and a master's degree in mechanical engineering from Stanford University.
During his time as a visiting fellow, Warren, a 1979 alumnus, curated a full-day conference aimed at facilitating conversation between diverse players within the energy industry, from renewable energy developers to utility regulators, in collaboration with Energy Dialogues LLC.
Jeff Bielicki is an associate professor at The Ohio State University where he holds a joint appointment in the Department of Civil, Environmental, and Geodetic Engineering and in the John Glenn College of Public Affairs. He is also on the faculty of the Environmental Science Graduate Program. Bielicki serves as a research program lead for sustainable energy at Ohio State's Sustainability Institute, where he sets strategic priorities for research and cultivates the university energy research community. His scholarship focuses on issues where energy and environmental systems and policy interact – primarily on topics related to carbon management, renewable energy, and the energy-water nexus. Bielicki has also held appointments as a visiting professor at ETH-Zurich, a research associate at the University of Minnesota, a Weinberg Fellow at Oak Ridge National Laboratory, a fellow at the Baker Center for Public Policy at the University of Tennessee, and a research fellow with the Energy Technology Innovation Policy group at Harvard University. Prior to earning his Ph.D., he was a mechanical engineer at Fermi National Accelerator Laboratory, developing devices and infrastructure for producing antiprotons. Bielicki holds a Ph.D. (2009) and an M.P.A. (2003) from Harvard University, an M.B.A. from the University of Chicago (2000), and a B.S. from Valparaiso University (1996).

Steven C. Freilich is currently executive-in-residence in the Joint Institute for Strategic Energy Analysis at National Renewable Energy Laboratory, having recently retired from DuPont after a 33 year career. For the last 12 years of his DuPont career, he served as the director of materials science in DuPont Central Research and Development. In that role, Freilich was responsible for developing and implementing the technology growth strategies in rapidly moving areas such as materials for energy, displays, and biomedical applications. He used his experience to impact corporate innovation through leadership at the interface of technology and markets.

During his tenure as director of materials science, Dr. Freilich held the additional position of CTO of the DuPont Electronics and Communication Platform, and was appointed as the chief technology advocate for North Asia. He has served on the boards of the United States Display Consortium, DuPont Photonics Technologies, the DuPont-MIT Alliance, and was the vice chair of both the advisory panel for the Center for Revolutionary Solar Photoconversion and the advisory committee for the Clean Energy Manufacturing Analysis Center in the Department of Energy. He has also served on the advisory boards for Sandia National Laboratory, the National Renewable Energy Laboratory, and the National Research Council of Canada.

Judith Greenwald, Class of 1982, is a former U.S. Department of Energy (DOE) executive with more than 30 years of policy experience working in government and the nonprofit sector. She is a graduate of the School of Engineering and Applied Science and returned as a fellow in spring 2018. During her time at the center, she collaborated on research, lectured, advised students, brought in speakers, and convened industry, government, and NGO leaders. She liaised with the undergraduate student group, Princeton University Energy Association, to facilitate the group's inaugural conference to examine New Jersey's power markets and policy reforms in April 2018. Greenwald guest lectured at the Keller Center for Innovation in Engineering Education and at Conversations on the Environment and Responsible Energy and Life. She organized "Accelerating Climate Action in the United States: What Are We Doing and What More Can be Done," a September 2018 public conference, featuring keynote speaker Tammy Snyder Murphy, First Lady of New Jersey. In her lectures, Greenwald emphasized that the causes of and solutions to climate change rest at the intersection of public policy, technology, market forces, and human behavior. Greenwald is now Executive Director of the Nuclear Innovation Alliance.

Darren Hammell, Class of 2001, is co-founder and president of Princeton Power Systems, a designer and manufacturer of microgrid and battery solutions. He founded the company as an undergraduate at Princeton's School of Engineering and Applied Science and the company is now a global leader with thousands of deployments across North America, Europe, Africa, and the Caribbean. Hammell returned for a fellowship during which he provided support to start-up companies that have been founded at the Andlinger Center. He led discussions and served as a panelist at the 2018 Annual E-ffiliates Retreat and lectured on his experience commercializing energy technology during the Andlinger Center's executive education module for Young Global Leaders in July 2018. He also led the development of a course on commercializing energy technologies at the Andlinger Center.

Anthony Ku is the director of advanced technologies at the National Institute of Clean and low carbon Energy (NICE) and chief technology officer of NICE America Research. NICE is a corporate-level R&D division of China Energy, the world's largest electric utility. In 2019, China Energy operated over 220 GW of generation capacity, and produced 15% of China's electricity and 20% of its hydrogen. Ku oversees technology innovation efforts in the areas of carbon management, hydrogen refueling, systems optimization, and energy storage. He is also a current co-chair of the Business Advisory Board International Roundtable on Criticality, a consortium focused on critical materials and sustainable supply chains and a member of the National Academy of Science Condensed Matter and Materials Research Committee. At the Andlinger Center, Ku will collaborate with researchers from the Rapid Switch project on optimizing the retirement schedules for recently installed coal power plants in China to balance capital replacement costs and net-zero goals and investigating data sharing approaches to improving the transparency and sustainability of supply chains for critical materials in renewable energy. Ku earned a Ph.D. in chemical engineering from Princeton in 2004, a B.S. in chemical engineering from MIT in 2006, and a M.S. in chemical engineering Practice from MIT in 2007.

Harold May joined the Andlinger Center in September 2022 as a Gerhard R. Andlinger Visiting Fellow with a one-year appointment. May is Professor emeritus of Microbiology and Immunology at the Medical College of South Carolina, where he directed wide-ranging research related to microbial applications for organic pollutant remediation, biofuels, and synthesis of fuels and chemicals from CO2. A fellow of the National Academy of Inventors, May is the founder of two companies focused on microbial production of fuels and chemicals. At Princeton, he will collaborate with Z Jason Ren on research to improve the efficiency and throughput of combined microbial-electrochemical methods for converting CO2 into fuels and chemicals, with the aim of developing scalable systems that can be used to capture CO2. To complement these efforts, May plans to organize a workshop at Princeton for the broader research community to identify key research challenges in microbial CO2 capture and foster new collaborations.

Jean-Marcel Rax joined the Andlinger Center in September 2022 as a Gerhard R. Andlinger Visiting Fellow with a six-month appointment. Rax is a University Professor at Université de Paris-Saclay and École Polytechnique. Among his many accomplishments, Rax has served as Technical Adviser and Scientific Advisor to the French Atomic Energy Commission and as Director of the Laboratory for Plasma Physics and Technology at École Polytechnique. At Princeton, Rax is collaborating with Nathaniel Fisch on two projects related to plasma applications in fission and fusion energy. One project will examine reactors for rotating magnetized plasmas to enable efficient reprocessing of spent fuel from nuclear fission. The other project focuses on how injecting pulses of electrons into Tokamak fusion reactors can be used to control the plasma motion and improve reactor performance.
Visiting Fellows in the News