December 7, 2017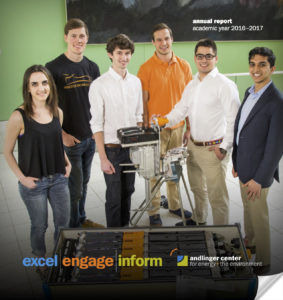 The Andlinger Center for Energy and the Environment recently published its 2016-17 Annual Report, which details faculty news and awards, research funded, educational initiatives, and public outreach.
Read and learn about the exciting research that has happened at the center in the past year; the vibrant community of researchers, students, and staff at the Andlinger Center; the start-ups; innovative collaborations with industry; and more.
View previous reports on our Annual Report Archive.