February 3, 2023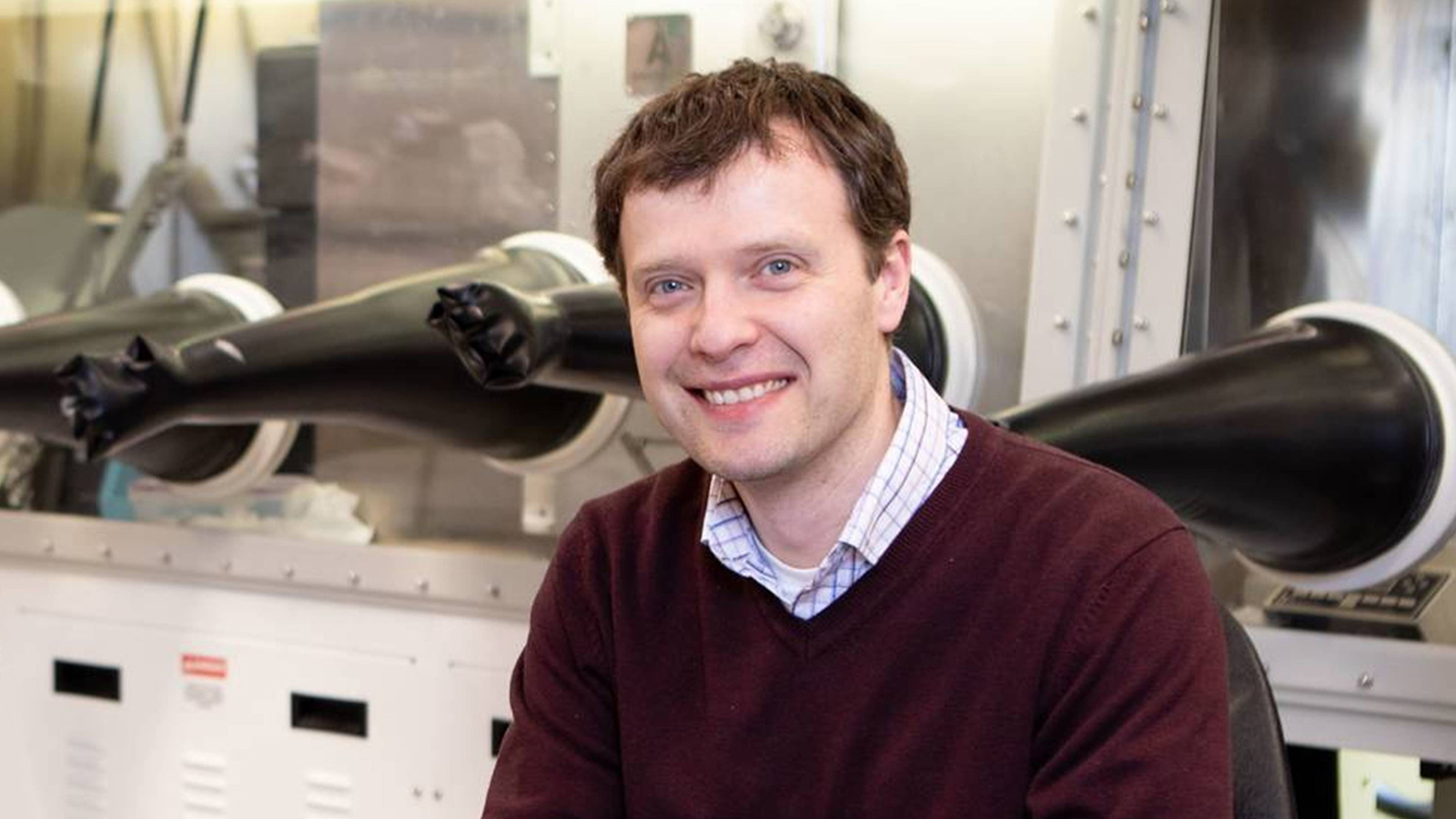 Barry Rand promoted to professor 
By Colton Poore
Barry Rand, an expert on thin film materials, has been promoted to professor of electrical and computer engineering and the Andlinger Center for Energy and the Environment.
Rand's research investigates the optical and electrical properties of thin film materials to usher in the next generation of thin film devices. His group has uncovered new ways to understand energy loss in organic solar cells, discovered the key to managing heat in metal halide perovskite LEDs, and developed a novel technique that allows nanoparticles to self-assemble for more efficient, stable, and durable perovskite LEDs.
At Princeton, Rand has been recognized for outstanding teaching nine times by the Dean of the School of Engineering. He has also served as associate director for external partnerships at the Andlinger Center since July 2019, overseeing the Princeton E-ffiliates Partnership program and fostering strong collaborations with corporate partners.
Rand has received many awards for his cutting-edge research, such as the innoLAE Speaker Prize for promising scientific and technical developments, the DARPA Young Faulty Award, the DuPont Young Professor Award, an award from 3M for nontenured faculty, and a Young Investigator Program award from the Office of Naval Research. He also co-edited the book Organic Solar Cells: Fundamentals, Devices, and Upscaling.
Rand joined the Princeton faculty in 2013. He holds affiliations in the Princeton Materials Institute and the High Meadows Environmental Institute. Rand received a Ph.D. and an M.A. in electrical engineering from Princeton University, and a B.E. in electrical engineering from The Cooper Union for the Advancement of Science and Art in New York City.
Learn more about how Barry Rand is harnessing the potential of perovskite lasers for short-distance optical communications: