February 14, 2022
By Molly A. Seltzer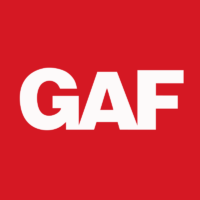 GAF, the largest roofing and waterproofing manufacturer in North America, has joined E-ffiliates to develop new and innovative ideas for improving the sustainability of their roofing products. The New Jersey-based company provides roofing for one in four homes in the United States and has 35 manufacturing facilities across the country. GAF is owned by Standard Industries. Joseph Dennes, vice president of research and development at GAF, said the company recently introduced a shingle recycling process that has enabled GAF to create asphalt roofing shingles with up to 15% recycled asphalt content. 
"GAF has a strategic focus on developing products that promote a circular economy such as our industry-first recycled asphalt shingles, and joining E-ffiliates will aid in that mission," said Dennes.
Chris Greig, acting associate director for external partnerships at the Andlinger Center, said GAF represents the first E-ffiliates member in the building sector value chain.
"With a focus on more sustainable building materials and incorporating renewable energy production in building products, they bring new opportunities for collaborative research to the Andlinger Center that address a critical element of the decarbonization challenge," said Greig, who is also the Theodora D. '78 & William H. Walton III '74 Senior Research Scientist.
In the first year, Dennes hopes to interact broadly with the faculty to brainstorm new ideas for products or systems that advance GAF's mission around sustainability.