January 18, 2022
By Molly A. Seltzer
NV5, an infrastructure engineering firm, has joined E-ffiliates to engage with Princeton's network of clean energy corporate affiliates and its research at the intersection of energy, sustainable infrastructure, and decarbonization.
The company, with over 100 offices nationwide, primarily offers civil engineering services, working on a variety of infrastructure projects in the transportation, utilities, and building sectors.
"It's a new sector for E-ffiliates. If you think about infrastructure, transportation and construction materials, those are all areas we are working in and want to partner on. We're excited to bring NV5 into our ecosystem of industrial collaborators," said Chris Greig, acting associate director for external partnerships at the Andlinger Center and the Theodora D.'78 & William H. Walton III '74 Senior Research Scientist.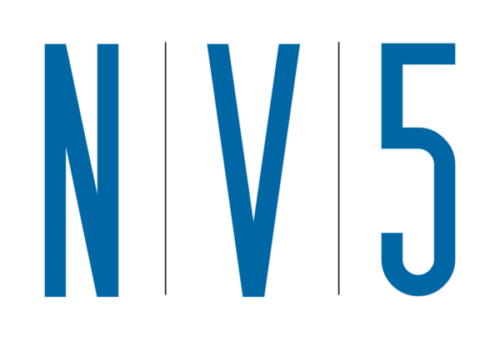 Jack Cochran, vice president of marketing and investor relations at NV5, said the work of NV5 and Princeton align in multiple areas, particularly in Princeton's expertise on low-carbon and climate-resilient infrastructure. The company works with utilities on hardening power infrastructure or burying power lines for protection against extreme weather events, as well as lowering the emissions of utilities' operations through electrification. They help clients identify fire risk and mitigation strategies, determine the effect of sea level rise on assets, and develop approaches to resource conservation.
"NV5 prides itself in contributing to the reliable, safe, and sustainable infrastructure that supports the communities where we live and work, " said Cochran.  "From protecting natural resources and populations through utility fire mitigation, to delivering energy efficient building systems and infrastructure, our goals align well with the mission of the Andlinger Center."
NV5 will spend the first year participating in E-ffiliates activities and connecting with other member companies, taking a broad outlook on possible research collaborations and arenas, Cochran said. Collaborators may include Claire White, associate professor of civil and environmental engineering and the Andlinger Center for Energy and the Environment, who develops cements that offer sustainable replacements for traditional carbon-intensive  concrete for use in sidewalks, roads and other infrastructure. The company's services also align with the work of Associate Professor of Civil and Environmental Engineering Ning Lin on hurricanes and their ripple effects on infrastructure and the grid. The Metropolis Project, housed in the School of Engineering and Applied Science, also investigates how to build resilient, sustainable, livable, and equitable cities and the infrastructure that supports them.
Beyond sustainable infrastructure, Cochran said the future research collaborations could be in building efficiency, both in existing buildings and new construction projects, as well as decarbonizing utilities.
"Clean energy and energy efficiency are two of the fastest growing sectors within NV5 and we know the Andlinger Center has expertise in these areas and beyond. We think this will be a really beneficial and interesting partnership," said Cochran.