January 31, 2023
Paul Chirik honored as AAAS Fellow
By Wendy Plump, Department of Chemistry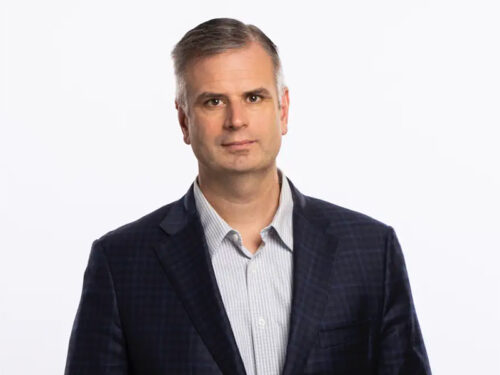 Paul Chirik, the Edwards S. Sanford Professor of Chemistry and an affiliated faculty member of the Andlinger Center, has been named a 2022 Fellow in the American Association for the Advancement of Science (AAAS), one of the most distinctive honors in the scientific community.
Chirik was selected for establishing the field of catalysis using Earth-abundant elements and demonstrating its impact on sustainable chemistry.
Honorees are chosen each year for their efforts on behalf of the advancement of science and its application in service to society, according to the announcement released today by the AAAS. The honor confers lifelong membership in the AAAS, the world's largest general scientific society and publisher of the prestigious Science family of journals.
"It's great to be recognized. But, obviously, it's not just me," said Chirik. "This is the culmination of everyone who has come through my lab, both here and at Cornell University. I'm just the head of a large research operation. When there's recognition, it is shared by all of us."
This year's class of fellows includes 506 scientists, engineers, technologists, and innovators in a celebration of scientific achievement that dates back to 1874. Luminaries like inventor Thomas Edison, author and civil rights activist W.E.B. DuBois, and NASA astronaut Ellen Ochoa are among those honored by the Association.
The chemistry behind Chirik's selection popularized the use of what scientists call Earth-abundant metals to serve as catalysts, or drivers, of chemical reactions. Chemists historically have used metals like rhodium, iridium and palladium as catalysts. These are rare-Earth metals that are expensive and energy-intensive to mine, and may have geopolitical issues associated with getting them out of the ground.
Beginning in the early aughts, Chirik advanced the idea of using abundant catalysts instead, "first-row" metals in the Periodic Table of Elements like iron, nickel, and cobalt.
Then, he set about proving their efficacy.
"Catalysis is a key driver of sustainability. So, everything you do with catalysis is going to impact sustainability in some way," said Chirik. "What we have done is take a look at the catalyst itself and say, is the catalyst sustainable? Well, when it's based on platinum, no, because that platinum likely came from a mine in South Africa and it probably belched out a lot of CO2 to get at it.
"So the simple question is, wouldn't it be great if you could do catalysis with iron or other abundant metals to get around all that? That's a fundamental chemistry question we've been chasing for about 15 years.
"We want to know how electrons move around in an iron-catalyzed reaction and how it compares to a palladium- or iridium-catalyzed reaction. That's really cool to the geeky chemist," he added. "But it's even cooler when you can talk to Merck about using it to make a drug or you can talk to Firmenich about how this will impact the way they make fragrances. And it would not only save them money but, at the end of the day, improve their sustainability profile."
Chirik joined the faculty at Princeton Chemistry in 2011 from Cornell University, where he held the Peter J. W. DeBye chair in chemistry. His many awards include a CAREER award, a Packard Fellowship, the Linus Pauling medal, and the Rylander Award. Most recently, he was among the first chemists in the country to receive a grant from the Gordon and Betty Moore Foundation in support of "green" chemistry and sustainable catalysis.
Chirik is the editor-in-chief of the journal Organometallics. He lives in Princeton with his wife and two daughters.
This story originally appeared on the Princeton Department of Chemistry website.