November 29, 2022
Princeton establishes Energy Research Fund
By Andlinger Center for Energy and the Environment and Office of the Dean for Research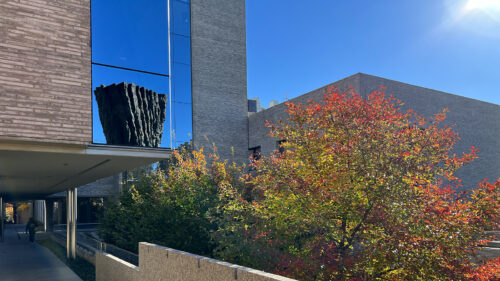 Princeton University has established the Energy Research Fund to support fundamental and applied energy solutions research and foster collaboration with corporate partners.
The fund provides up to $2 million of annual support, in part to offset research funding no longer available because of fossil fuel dissociation. It underlines the University's ongoing commitment to support innovative energy research and emphasizes the critical role that the energy sector will play in securing a sustainable shared future.
"This fund will support both curiosity-driven energy research as well as solutions-oriented projects, the latter in collaboration with corporate partners," said Dean for Research Pablo Debenedetti, Class of 1950 Professor in Engineering and Applied Science and professor of chemical and biological engineering. "In establishing this ambitious fund, the University is sending a clear message about the importance it assigns to energy research and about the central role it hopes that Princeton's research community will play, through scholarship and exploration of the highest quality, in enabling a sustainable energy future for humanity."
The Energy Research Fund will be administered separately by the Office of the Dean for Research, which will oversee funding for fundamental energy research projects, and the Andlinger Center for Energy and the Environment, which will distribute funding for research projects in collaboration with corporate partners.
The dual focus of the fund on both fundamental and applied research will promote scholarship at the vanguard of energy solutions and will ensure that the research at Princeton expands its reach to include critical corporate stakeholders.
"We must take urgent action to meet today's energy challenges head-on because the future well-being of our planet and its people is inextricably tied to energy," said Claire Gmachl, interim director of the Andlinger Center and the Eugene Higgins Professor of Electrical Engineering. "This fund will support scholarship and collaboration that will position Princeton at the forefront of energy research and generate meaningful solutions to the many energy-related problems facing the world today."
For more information about the Energy Research Fund, visit the Office of the Dean for Research's website to learn about the Dean for Research Innovation Fund for Exploratory Energy Research and the Andlinger Center's website for details on the Fund for Energy Research with Corporate Partners.