July 13, 2023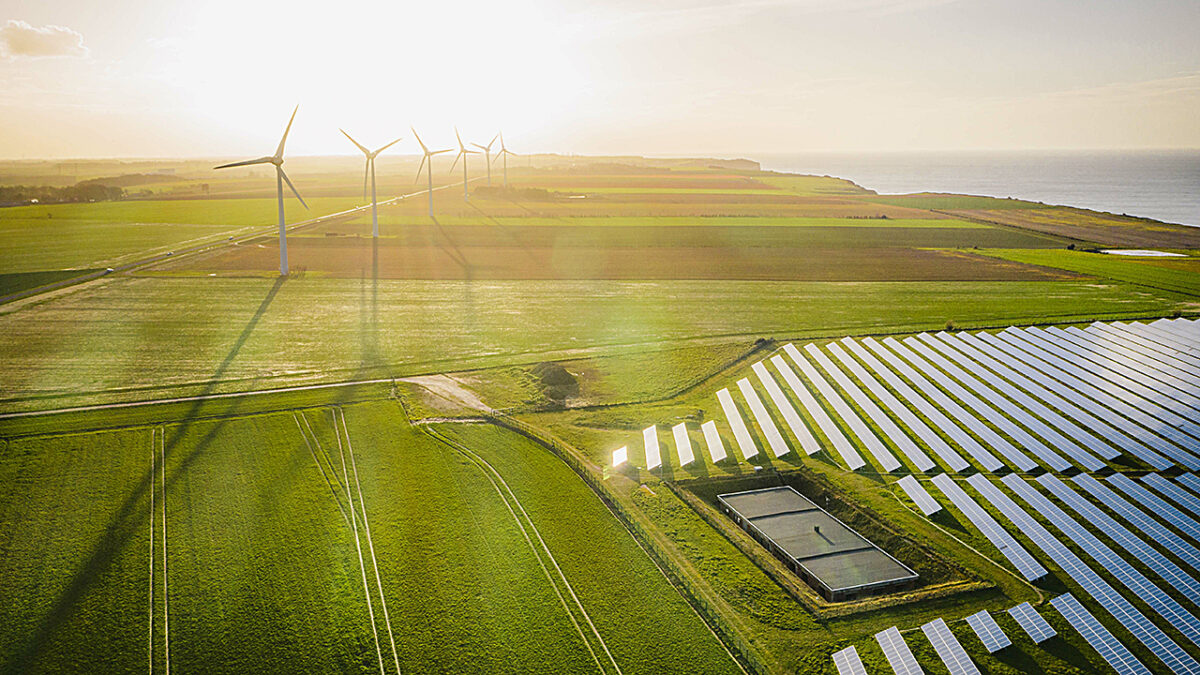 Renowned climate organization Breakthrough Energy joins
E-ffiliates
By the Andlinger Center for Energy and the Environment
Breakthrough Energy, a global climate organization that works across policy, technology, and markets to accelerate clean energy innovation, has joined Princeton E-ffiliates Partnership (E-ffiliates), extending the program's reach into the clean energy technology and policy spaces.
Breakthrough Energy was founded in 2015 to accelerate the clean energy transition and help the world reach net-zero emissions. Breakthrough Energy uses investment vehicles, philanthropic programs, policy advocacy, and other means to scale the technologies the world needs to meet its climate goals. Breakthrough Energy's range of initiatives — including Ventures, Fellows, Catalyst, and Policy & Advocacy — work at every stage of technology development and deployment to build a clean energy future.

"Breakthrough Energy's emphasis on both technological and policy approaches to the clean energy transition overlaps strongly with the mission of the Andlinger Center and E-ffiliates to deliver solutions-driven research with maximal societal impact," said Barry Rand, associate director for external partnerships at the Andlinger Center and professor of electrical and computer engineering and the Andlinger Center for Energy and the Environment. "E-ffiliates is thrilled to welcome Breakthrough Energy into our network of faculty researchers and industry partners, who are spearheading innovation in the clean energy space and accelerating the world toward the energy transition."
In addition to E-ffiliates, Breakthrough Energy is also joining the Princeton Zero-Carbon Technology Consortium. The consortium, established in 2022, supports the development and use of cutting-edge macro-scale energy systems to evaluate emerging clean energy technologies, optimize their design, and identify key cost and performance improvements necessary for these technologies to scale for meaningful impact in future energy systems. Research supported by the consortium helps clean energy technology investors, innovators, and funding agencies target high-impact clean energy technologies and accelerate their improvement and deployment. For instance, the research supported by the consortium has involved the evaluation of flexible geothermal energy technology, clean fuels pathways, and cost targets for future fusion power plants. In addition to Breakthrough Energy, consortium members include Google, GE, and ClearPath.
Jesse Jenkins, assistant professor of mechanical and aerospace engineering and the Andlinger Center for Energy and the Environment, who helped to design and launch the consortium, said, "Since its founding, Breakthrough Energy has been a leader in advancing effective clean energy technology policy and investing in cutting edge climate tech. This dual focus on policy and technology makes Breakthrough Energy an ideal partner and member of the Zero-Carbon Technology Consortium."
David Paolella, Research Manager on Breakthrough Energy's U.S. Policy & Advocacy Team, said the work of the Andlinger Center is an important contribution to our shared goal of speeding up the development and deployment of clean energy technologies and policy solutions to keep the world on target to hit its climate targets.
"We work every day to bring together leading voices from across the public and private sectors to drive climate tech progress," said Paolella. "Princeton's research and analytics tools are world class and make their work a critical contribution to the world's journey to net-zero emissions."
Note: Breakthrough Energy's membership in the consortium and E-ffiliates does not imply their endorsement of all university research