February 16, 2022
By B. Rose Huber, Princeton School of Public and International Affairs Communications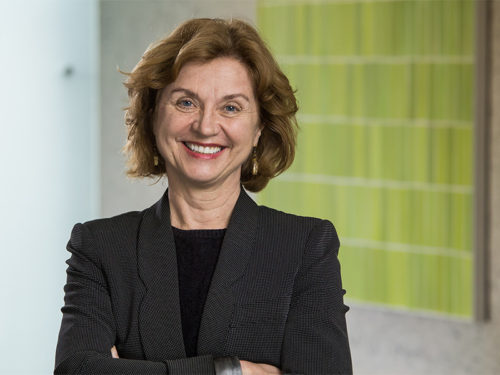 Elke Weber will be the next director of the Princeton Fung Global Fellows Program, an international effort based at the Princeton Institute for International and Regional Studies. She will serve a two-year term, effective July 1, 2022.
The Fung Global Fellows Program brings together international research scholars around a common topic. Under Weber's directorship, the theme will be "sustainable futures." As director, Weber will be responsible for helping to select the 2022-23 cohort of scholars. She will also help to organize a celebration of the program's 10th anniversary in spring 2023.
"The Fung Global Forum has been making an important and sorely needed contribution to Princeton, the nation, and the world at large by bringing culturally diverse voices and talents to bear on the analysis of critical social issues. I am honored to lead this initiative in its focus on 'sustainable futures' for the next two years," Weber said.
Weber is the Gerhard R. Andlinger Professor in Energy and the Environment and professor of psychology and public affairs. She directs the Behavioral Science for Policy Lab, which she founded, that spans her three appointments. She is also associate director for education at the Andlinger Center for Energy and the Environment.
With a specialty in judgment and decision-making, Weber examines the choices people make when faced with risk and uncertainty. She measures and models decision-making for both individuals and groups, especially choices around energy and the environment.
Since its inception in 2013, the Fung Global Forums Program has focused on subjects ranging from languages to ethnic politics to interdependence and thinking globally. The program is funded by a portion of a $10 million gift from Princeton 1970 alumnus William Fung of Hong Kong that is designed to substantially increase the University's engagement with scholars around the world and inspire ideas that transcend borders.
Learn more about the program and its current fellows.
This story originally appeared on The Princeton School of Public and International Affairs website.