September 29, 2023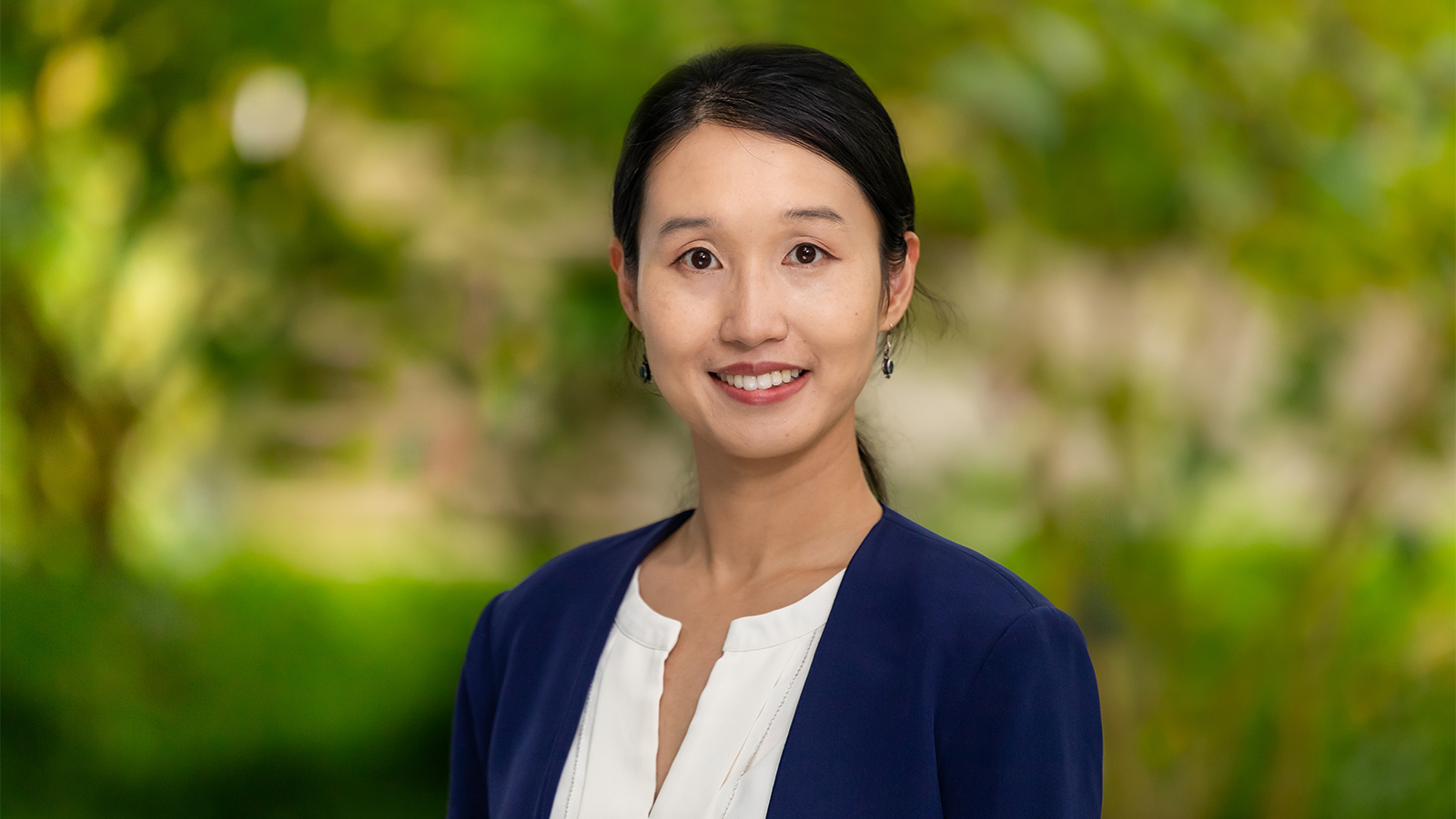 Wei Peng joins Princeton faculty to model human-centered decarbonization strategies
By the Andlinger Center for Energy and the Environment
Energy and human systems modeler Wei Peng has joined the Princeton faculty as an assistant professor of public and international affairs and the Andlinger Center for Energy and the Environment to unite and deepen Princeton's expertise in policy-facing energy systems models. She will also be a core faculty member of the Center for Policy Research on Energy and the Environment (C-PREE). Peng's appointment is effective July 1, 2023.
Peng studies ways to better represent institutional and political factors in energy systems models to inform climate policies and decarbonization strategies that are realistically implementable and politically durable. Such socio-political systems are critical to the development of climate policies and often drive subsequent human responses to those policies, yet they are left outside the code of many energy systems models. Peng explicitly considers those institutional factors within the modeling code itself or through the input assumptions to fully capture the human dimensions of clean energy solutions.
"Many energy systems models tell us which decarbonization pathways are technologically feasible, but they don't tell us whether those pathways are also socially and politically feasible," Peng said. "Ultimately, the policy messages we send as modelers have to be practical within the context of the world's existing social and political systems."
One active research area in Peng's group involves modeling the health impacts of deep decarbonization strategies. Her team has demonstrated that social and demographic factors, such as the age structure of a population, play critical roles in shaping the human health outcomes of climate policies. Another line of work incorporates insights from political economy research into energy systems models to inform practical options for climate policy.
"Wei is an outstanding addition to Princeton's and the Andlinger Center's faculty," said Claire Gmachl, interim director of the Andlinger Center for Energy and the Environment and the Eugene Higgins Professor of Electrical Engineering. "Not only will she contribute her own unique expertise in energy and human systems modeling, but she will also unite an interdisciplinary group of researchers from across Princeton to deepen its policy-oriented modeling efforts."
Peng joins the Princeton faculty from Pennsylvania State University, where she was an assistant professor at the School of International Affairs and the Department of Civil and Environmental Engineering since 2019. Her faculty appointment marks a return to Princeton, where she received her Ph.D. from the Science, Technology, and Environmental Policy (STEP) program at the School of International and Public Affairs. For her dissertation, she collaborated with her primary adviser Denise Mauzerall, the William S. Tod Professor of Civil and Environmental Engineering and Public and International Affairs, to integrate air quality, water, and climate concerns into China's energy strategy.
"We're thrilled to have Wei return to Princeton. She's a superb colleague and collaborator, and her expertise will expand C-PREE's energy research into the social domain, a vital arena for policy research," said Michael Oppenheimer, director of C-PREE and the Albert G. Milbank Professor of Geosciences and International Affairs and the High Meadows Environmental Institute.
Upon her return to Princeton, Peng said she is eager to complement and connect the large, interdisciplinary network of political and social scientists, engineers, and climate modelers at the University tackling energy and environmental challenges. She also plans to participate in ongoing stakeholder and policymaker outreach efforts at the University to ensure that her modeling work informs and shapes national and international decarbonization strategies and climate policies. For example, she is involved in Rapid Switch, the Andlinger Center-led research effort to identify and overcome existing obstacles to a swift and worldwide clean energy transition.
"Princeton has always held a special place for me, and I have been excited to see the University's efforts around energy systems modeling explode in recent years," Peng said. "I am very grateful to now be back at Princeton, and I look forward to collaborating with researchers from across the University to continue informing climate policy agendas both in the U.S. and around the world."
In addition to her Ph.D. in STEP from Princeton, Peng holds a B.S. in environmental science from Peking University. Peng was also previously a postdoctoral fellow at the Harvard Kennedy School's Belfer Center for Science and International Affairs.