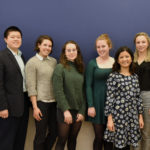 Date: June 3, 2019
Time: 1:00 pm -
Location: Maeder Hall Courtyard, 92 Olden St.
Please join us at our Andlinger Center Class Day celebration on Monday, June 3rd starting at 1:00 p.m. at the Maeder Hall Courtyard.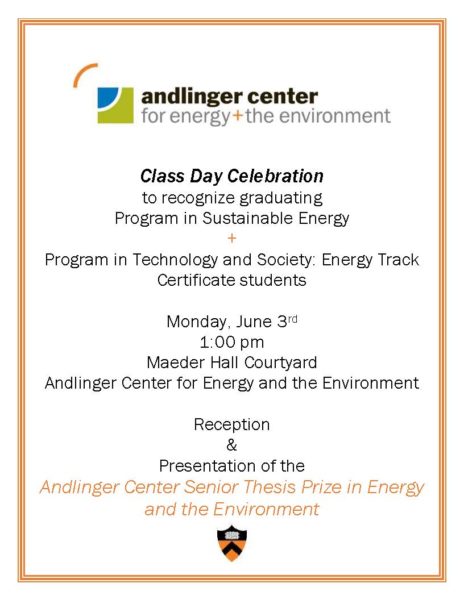 We will recognize the students graduating with certificates from the Program in Sustainable Energy, and the Program in Technology and Society: Energy Track and will present the Andlinger Center Senior Thesis Prize in Energy and the Environment.