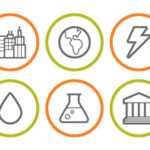 Date: June 4, 2018
Time: 12:45 p.m. - 1:30 p.m.
Location: Andlinger Center Lobby
Join us for a Class Day celebration to recognize graduating Sustainable Energy Certificate students. Seniors, please RSVP to Moira Selinka with the number of guests you will be bringing, as a buffet lunch will be served.