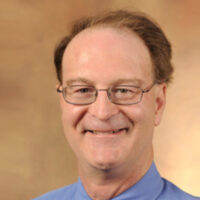 Date: October 12, 2022
Time: 12:30 p.m. - 1:30 p.m.
Location: Maeder Hall Auditorium
"Wastewater and Beyond: From Treatment to Resource"
Bruce Rittmann
Arizona State University
Abstract
2014 was the 100-year anniversary of the activate sludge process.  While activated sludge has many benefits that have kept it at the forefront of wastewater treatment for a century, it also is very costly in terms of money and energy. New developments in anaerobic technologies are making it realistic to replace activate sludge in ways that are energy positive and also that offer the option for making "wastewater treatment" economically profitable. This talks reviews and puts into perspective anaerobic membrane bioreactors (AnMBRs), microbial electrochemical cells, and selective recovery of P and N, all of which make it possible to turn wastewater from a "treatment problem" to a "resource benefit."
Bio
Dr. Bruce E. Rittmann is Regents' Professor of Environmental Engineering and Director of the Biodesign Swette Center for Environmental Biotechnology at Arizona State University.  His research focuses on the science and engineering needed to "manage microbial communities to provide services to society."  Services include generating renewable energy, cleaning water and soil, and improving human health.  Dr. Rittmann is a member of the National Academy of Engineering; a Fellow of AAAS, WEF, IWA, AEESP, and NAI; and a Distinguished Member of ASCE.  Dr. Rittmann was awarded the first Clarke Prize for Outstanding Achievements in Water Science and Technology from the NWRI, the Walter Huber Research Prize and the Simon Freese Award from ASCE, the G.M. Fair Award from AAEES, and the Perry L. McCarty/AEESP Founders Award.  He is the co-winner of the 2018 Stockholm Water Prize.  Dr. Rittmann has published over 720 journal articles, books, and book chapters, and he has 17 patents.  With Dr. Perry McCarty, Dr. Rittmann co-authored the textbook Environmental Biotechnology: Principles and Applications (McGraw-Hill Book Co.).chairman of the NRC's Water Science and Technology Board, and Editor-in-Chief of Biodegradation.