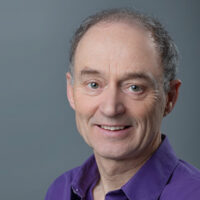 Date: November 10, 2022
Time: 12:30 p.m. - 1:30 p.m.
Location: Maeder Hall Auditorium
"Climate Models Are Good; Can AI Make Them Better?"
Christopher Bretherton
University of Washington
Abstract
Climate and earth system models are our most sophisticated scientific tools for understanding and predicting climate change. However, these models make a range of predictions about the sensitivity of temperature and regional precipitation to increases in greenhouse gases, leading some to doubt their credibility. This talk will review the science behind why some aspects of climate model predictions are intrinsically more robust than others. Bretherton will also introduce a new generation of computer models that add local detail to reduce the uncertainties of current climate models but whose large computational expense may prohibit routine use. Lastly, he will discuss how researchers can use machine learning to affordably translate the simulations of new-generation computer models to better inform location-specific decision-making as societies try to adapt to climate change in the upcoming decades.
Bio
Bretherton is an atmospheric scientist who directs a climate modeling group at AI2 in Seattle which uses machine learning trained on global cloud-resolving model output and observational data to improve climate model simulations. He is an emeritus professor of the atmospheric science and applied mathematics departments at the University of Washington, where for over 30 years he studied cloud formation and turbulence and improved their simulation in atmospheric models. He is an American Meteorological Society Charney Award winner, AMS and AGU Fellow, and a member of the National Academy of Sciences.
This seminar is co-sponsored by the High Meadows Environmental Institute.