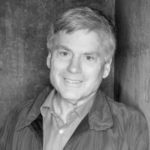 Date: February 6, 2017
Time: 4:00 p.m. - 5:15 p.m.
Location: Maeder Hall
Ed Arens, a professor at the University of California, Berkeley, will speak on the topic of "Personal Comfort System Research at the Center for the Built Environment, University of California, Berkeley" as part of the 2016-2017 Highlight Seminar series at the Andlinger Center for Energy and the Environment.
ABSTRACT
The engineered indoor environment consists almost entirely of systems in which temperature and humidity are controlled while air movement and other asymmetrical influences are minimized. Such systems are simple to visualize, design, and control. They are however inherently electricity-intensive, and consume in aggregate a large fraction of the world's energy.  They also leave at least 20% of their occupancies dissatisfied.
Future buildings will save energy and improve satisfaction by using personal comfort systems (PCS) having the ability to offset a widened range of indoor temperatures while also overcoming the variability in occupant individual preferences.  Per occupant, PCS requires two orders of magnitude less energy than central systems, while delivering equivalent or better comfort.  It also can address the significant metabolic transients experienced by people in the workplace.  Finally, PCS enables inherently efficient passive and radiant building systems to respond more quickly and be viable outside their normal climatic ranges.
The Center for the Built Environment at UC Berkeley studies building technology in laboratory and field studies, addressing energy impacts and environmental quality from both building and occupant perspectives. To translate findings to practice, it collaborates with over 40 industry partners, contributes to professional and regulatory codes and standards, and has been spawning startups that commercialize its work.
BIO
Professor Arens is the Director of the Center for the Built Environment, a National Science Foundation-founded Industry/University Cooperative Research Center. Within this organization he works with over 40 industrial and governmental partners to plan and perform research of mutual interest.
He has also, since 1988, served as Director of the Center for Environmental Design Research, one of 28 Organized Research Units at UC Berkeley.
Arens has been Principal Investigator for a large number of State, Federal, and ASHRAE grants on improving building energy performance and comfort in large buildings systems.
He has recently been working on wirelessly linked personal comfort systems, effects of ceiling fans on comfort, building 'performance measurement protocols' for ASHRAE/USGBC, preparing new ASHRAE standard method for determining comfort limits to solar radiation indoors, energy and comfort effects of minimum VAV setpoints. and mapping human comfort requirements at body segment and smaller scales.
All seminars are held on Mondays (unless otherwise noted) from 4 to 5:15 p.m. in the Andlinger Center's Maeder Hall. A reception will be provided in the lobby of Maeder Hall immediately following the seminar.