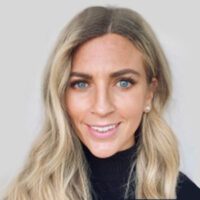 Date: February 25, 2021
Time: 12:30 pm - 1:30 pm
Location: This event has been canceled.
The Governance and Politics of Solar Geoengineering Research
ABSTRACT
Solar geoengineering techniques are a set of ideas to deliberately intervene in the climate system at a large scale to counteract the effects of climate change. If these sociotechnical systems could be developed as imagined, they could break the link between emissions in the atmosphere and climate impacts experienced by humans and ecosystems. In this talk, Dr. Flegal will review her academic work on responsible innovation in solar geoengineering. She will explore the politics of science and expertise in solar geoengineering, ideas to govern solar geoengineering research, and the role of models in shaping the emerging public imagination of solar geoengineering.
BIO
Jane Flegal is a Program Officer in the Environment program at the William and Flora Hewlett Foundation, where she leads U.S. grantmaking to combat climate change and support a clean energy transition. She is a social scientist, whose research has focused on the intersections of science, innovation, and social outcomes, particularly in the context of climate change. She has published on public participation and engagement in science and technology policy, equity concerns as they relate to climate technologies, and responsible research and innovation, including in Nature Climate Change and Annual Review of Environment and Resources.
Most recently, Flegal was senior program officer for the environment program at The Bernard and Anne Spitzer Charitable Trust in New York, where she developed and executed a grantmaking strategy on U.S. climate. She is also an affiliated faculty member at the School for the Future of Innovation in Society at Arizona State University. She previously worked as a senior policy analyst on the energy team of the Bipartisan Policy Center, as a research consultant to the Organization for Economic Cooperation and Development, and to the California Council on Science and Technology. Flegal holds a doctorate in environmental science, policy, and management, and a bachelor's degree in environmental studies.
This event is co-sponsored by the Center for Policy Research on Energy and the Environment.
2020/2021 Highlight Seminar Series line-up