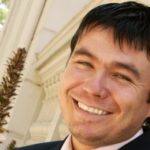 Date: May 8, 2017
Time: 4:00 p.m. - 5:15 p.m.
Location: Maeder Hall
This event has been canceled.
Marcelo Mena Carrasco, Minister of the Environment for Chile, will speak on the topic of "Atmospheric Chemistry, Air Pollution and the Complex Mechanisms of Climate Change" as part of the 2016-2017 Highlight Seminar series at the Andlinger Center for Energy and the Environment.
Minister Mena's abstract and biography will be posted closer to the date of this seminar.
All seminars are held on Mondays (unless otherwise noted) from 4 to 5:15 p.m. in the Andlinger Center's Maeder Hall. A reception will be provided in the lobby of Maeder Hall immediately following the seminar.