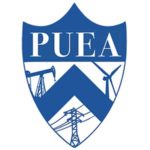 Date: April 13, 2018
Time: 8:00 a.m. - 7:00 p.m.
Location: Andlinger Center for Energy and the Environment
The Princeton University Energy Association (PUEA) is hosting its 2018 Princeton Energy Conference: NJ's Energy Future.
Click here to register on PUEA's website.
This is a pivotal moment for electricity policy in New Jersey, with major state energy legislation and regional wholesale power market reforms unfolding in real time.
PUEA is the only student-run group dedicated solely to energy education, career, and service opportunities at Princeton University.
View the Schedule of Events.