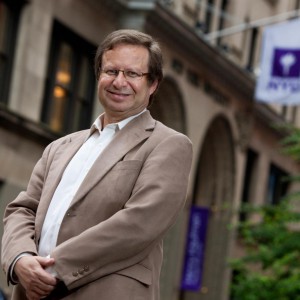 Date: May 17, 2018
Time: 12:30 p.m. - 1:30 p.m.
Location: Maeder Hall
Professor Steven Koonin, of New York University, will speak on the topic of smart cities and urban resilience as part of the 2017/2018 Highlight Seminar Series at the Andlinger Center for Energy and the Environment at Princeton University. Koonin's abstract and bio will be posted closer to the date of this seminar.
The 2017/2018 Highlight Seminars Series will be held on Thursdays from 12:30 p.m. – 1:30 p.m. in Maeder Hall at the Andlinger Center. Lunch will be served at 12:00 noon in the auditorium lobby of Maeder Hall.