September 11, 2019
By Molly A. Seltzer
The Andlinger Center for Energy and the Environment has named Harry Warren, an electric and gas industry veteran focused on increasing renewables deployment, and Richard Moss, a senior scientist and climate adaptation expert focused on bringing climate science to practitioners, the newest Gerhard R. Andlinger Visiting Fellows in Energy and the Environment, beginning September 1, 2019.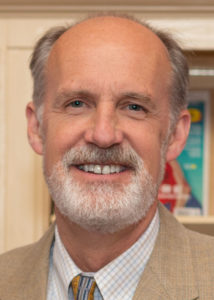 Warren brings to the Andlinger Center a varied background in the energy industry. He started his career designing solar hot water heaters, served as president of Washington Gas Energy Services, an energy marketing company, for nearly two decades, and recently co-founded the Center for Renewables Integration. Moss brings nearly three decades of experience conducting climate research for decision makers, having served in a number of advisory positions, including as head of technical support for the Intergovernmental Panel on Climate Change and as director of the Office of the US Global Change Research Program. He is currently on leave from his role as senior scientist at Pacific Northwest National Laboratory's Joint Global Change Research Institute at the University of Maryland.
As a visiting fellow, Warren will study how distributed energy resources and building energy systems can be designed and operated to help meet the challenges of incorporating more variable, renewable energy supplies into the power system.  In addition to working with faculty on power grid electronics and building design, he will collaborate with researchers in the Andlinger Center's Energy Systems Analysis Group (ESAG). Warren will work with Chris Greig, also a Gerhard R. Andlinger Visiting Fellow in Energy and the Environment, and Eric Larson, senior research engineer and head of ESAG, on paths to decarbonize the Mid-Atlantic power grid. Warren also hopes to lend his experience in electricity and renewable energy markets to investigating how market mechanisms can accelerate renewable energy deployment and to exploring methods for advancing offshore wind development on the East Coast. Warren will also contribute to graduate and undergraduate courses, including those in the fields of energy economics and smart grids, and on Rapid Switch.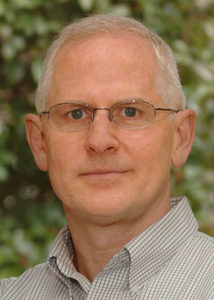 During his time at the Andlinger Center, Moss will focus on creating resources to help engineers, architects, government agencies, insurance companies, and others, use climate science in their day-to-day operations and project planning. The work builds on his role as the founding director of the Science for Climate Action Network (SCAN), a collaboration designed to accelerate climate adaptation and mitigation with science and stakeholder engagement.  At the Andlinger Center, Moss will collaborate with Elke Weber, the Gerhard R. Andlinger Professor in Energy and the Environment, professor of psychology and public affairs, and associate director for education at the Andlinger Center, and faculty and students in public policy, engineering, and architecture. Moss will focus on assessing and improving methods for utilizing current knowledge on sea level rise, coastal storm severity, land use change, and climate adaptation for disaster recovery planning for the mid-Atlantic coast. Moss hopes to inform infrastructure design, architecture, financing, and other fields impacted by a changing climate.
Warren and Moss join a cohort of fellows. Here are select highlights from the fellows over the past year:
The Andlinger Center's Gerhard R. Andlinger Visiting Fellows is designed to attract distinguished visitors from industry, academia, government, and the nonprofit sector, to collaborate with faculty, researchers, and students, and to enrich the research and teaching at the center.
See the Andlinger Center website for more information about the fellows, and the call for the next cohort of fellows, open through October 15, 2019.