December 18, 2020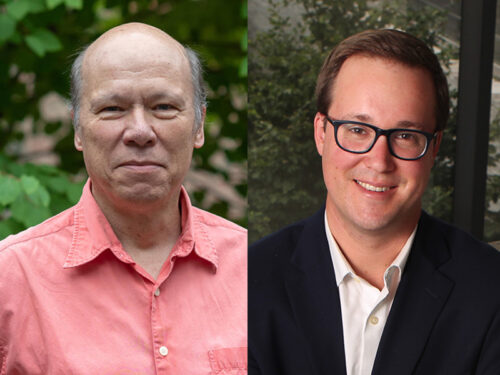 Eric Larson and Jesse Jenkins are the featured guests in the How Do We Fix It? podcast, self-described as a "solutions journalism" show, to discuss the recent release of the Net-Zero America study. Net-Zero America is the ambitious and sweeping Princeton initiative that aims to decarbonize the entire U.S. economy by 2050 by outlining specific pathways at a granular level.
Larson, a lead researcher of the study and a senior research engineer at the Andlinger Center for Energy and the Environment, and Jenkins, an assistant professor of mechanical and aerospace engineering and the Andlinger Center for Energy and the Environment, together with Chris Greig, the Theodora D. '78 & William H. Walton III '74 Senior Research Scientist at the Andlinger Center, are the project leads for Net-Zero America.
The study delves into five pathways at a detailed state-by-state level. "We wanted to paint several different pictures that are quite different from each other to illustrate there are many different ways to get to net-zero, so our five different cases have quite different features and we can draw insight from that," says Larson.
Listen to the podcast: