March 20, 2023
New funding supports Princeton's biofuels efforts
Liz Fuller-Wright, Office of Communications
The U.S. Department of Energy (DOE) has committed $590 million to renew its four Bioenergy Research Centers. This funding will help support research into the next generation of sustainable, cost-effective bioproducts and bioenergy from domestic biomass resources, which is critical to reducing harmful greenhouse gas emissions, ensuring future energy security, and creating new economic opportunities in rural areas.
"Our work has direct implications on sustainability, not only for renewable energy but for sustainable biomanufacturing," said Princeton University's José Avalos, a co-investigator at one of the four centers and associate professor of chemical and biological engineering (CBE) and the Andlinger Center for Energy and the Environment.
"That is what, deep down, drives my work," Avalos said, "the hope that one day, we will contribute to producing renewable energy, or any of the products that we use on a regular basis, in a more sustainable way." Princeton professors Joshua Rabinowitz and Christos Maravelias are also significant Bioenergy Research Center collaborators.
"To meet our future energy needs, we will need versatile renewables," said U.S. Secretary of Energy Jennifer M. Granholm. "Continuing to fund the important scientific work conducted at our Bioenergy Research Centers is critical to ensuring these sustainable resources can be an efficient and affordable part of our clean energy future."
The four centers, each led by a national laboratory or university, are the Great Lakes Bioenergy Research Center, the Center for Bioenergy Innovation, the Joint BioEnergy Institute, and the Center for Advanced Bioenergy and Bioproducts Innovation (CABBI). The renewed investment in these centers promises to yield a range of important new products and fuels derived directly from non-food plant biomass, such as switchgrass, poplar, energy cane and energy sorghum.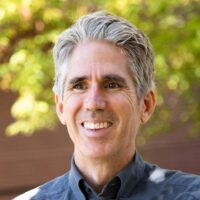 Princeton's Rabinowitz, professor of chemistry and the Lewis-Sigler Institute for Integrative Genomics and associated faculty at the Andlinger Center, is one of the three leaders for CABBI's "conversion" efforts, using yeasts to convert biomass into biodiesel, organic acids, jet fuels, lubricants, and alcohols.
One species of yeast, Issatchenkia orientalis, is best known for fermenting cocoa beans (a vital step in chocolate production), but Rabinowitz and Avalos are using it to convert biomass into the chemicals and materials traditionally produced from petroleum. Their other primary tool, the yeast Rhodosporidium toruloides, has a "very reactive lipid metabolism, which means that it loves to eat and loves to make oils and oily chemicals, including diesel," Avalos explained.
"We're eager to apply our growing knowledge of metabolism to address one of the world's biggest problems, which is renewable energy," said Rabinowitz. "Many of the key steps from plant waste to biofuel involve metabolism, specifically yeast's metabolism, so we want to ply our tools to figure out exactly where the molecules are going: Where are they going that we don't want them to go? How can we get them back on track? What are the barriers to efficient conversion of plant waste into biofuels?"
Rabinowitz has been with CABBI since its beginning, but Avalos only recently joined CABBI's team of researchers. "My work and Josh's is very complementary because he is very good at studying metabolic pathways — identifying bottlenecks and branching points and things like that — and in my lab, we have developed the ability to control yeast metabolism using light," Avalos said.
"If you think of yeast's metabolism as a series of valves, we can open or close different metabolic valves by turning light on and off," he explained. "So in combination, Josh's team and mine can not only engineer better yeast strains but also better understand what goes on inside the yeast cell."
Princeton's Maravelias, the Anderson Family Professor in Energy and the Environment and a professor of CBE and the Andlinger Center for Energy and the Environment who also chairs the Department of Chemical and Biological Engineering, is one of the leaders of the Great Lakes Bioenergy Research Center as well as one of their co-investigators in integrated systems modeling.
"This investment will allow researchers to develop new cropping systems as well as new and more efficient technologies for the conversion of bioenergy crops into renewable liquid fuels," Maravelias said, noting that this research can lead to environmental benefits through mitigating carbon dioxide emissions, improving carbon capture at biorefineries, and carbon soil sequestration in the lands where the bioenergy crops are growing.
In addition to the three professors, Princeton researchers in the bioenergy research centers include associate research scholar Xi Xing; research specialist Jimmy Pratas; postdoctoral researchers Ishan Bajaj, Jaewon Byun, Jaewan Jang, Yihui Shen, Yingkai Song, and Daniel Weilandt; and graduate students Jeremy Cortez, Xi Li, Eric O'Neill, and Garry Taifan.
"This grant represents a massive investment in CABBI and its diverse team of scientists," said Andrew Leakey, director of CABBI. "Our economy and society will be strengthened by enhancing the productivity, resilience and sustainability of our agricultural system, and CABBI will help lead the way toward the cutting-edge scientific discoveries and technologies needed to sustainably and profitably produce fuels and chemicals using plants and microbes."
The BRC Program was established in 2007 and, in total, led to 4,452 peer-reviewed publications, 845 invention disclosures, 715 patent applications, 298 licenses or options, 261 patents, and 22 start-up companies as of August 2022. Learn more at science.energy.gov.
The full story originally appeared on the main Princeton University website.