May 22, 2023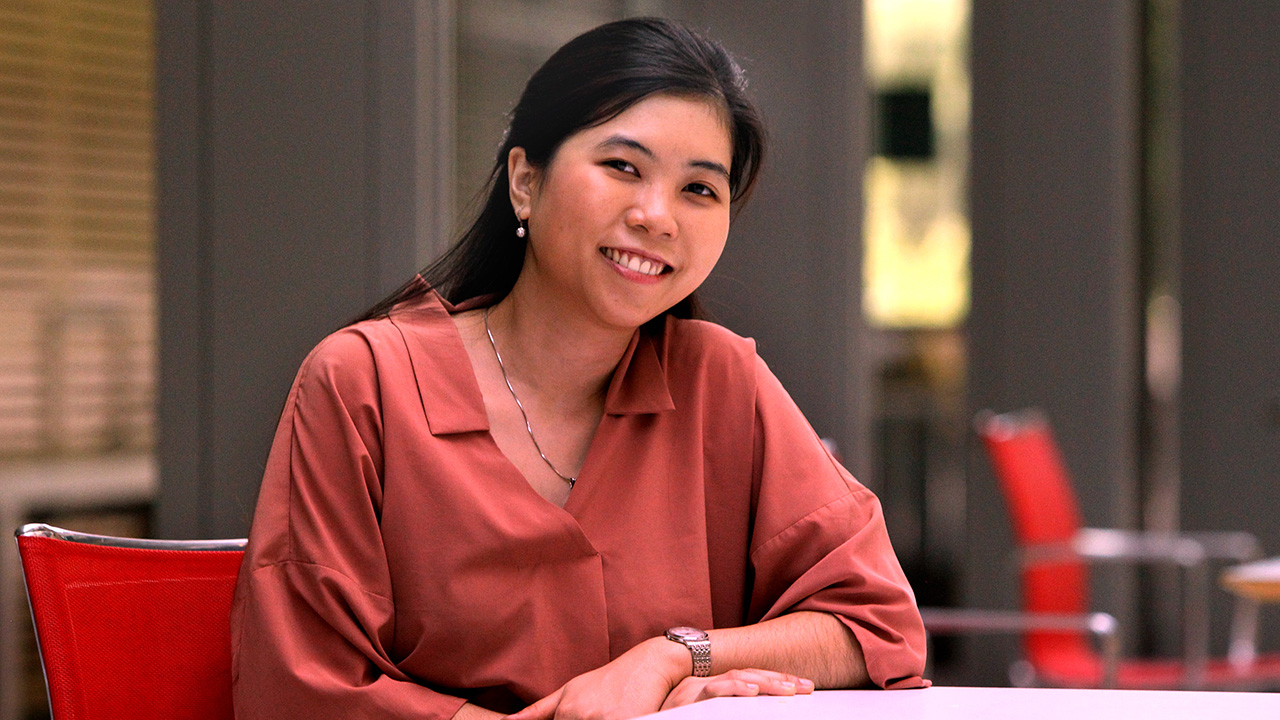 Su Nguyen named a 2023 Schmidt Science Fellow
By Wendy Plump, Department of Chemistry
Suong Nguyen, a *22 Ph.D. graduate from the Knowles Group, the Andlinger Center's 2020-2021 Maeder Fellow in Energy and the Environment, and a current postdoc in the Department of Chemistry at MIT, has been awarded a Schmidt Science Fellowship by The Schmidt Family Foundation. Nguyen is one of just 32 early-career scientists worldwide honored through the program this year. 
 Fellows in the 2023 cohort are selected based on scientific achievement, talent, and leadership characteristics, as well as their potential to address global challenges through their research, according to the Foundation's press release.  
Fellows receive $100K a year for up to two years of postdoctoral research and attend a Global Meeting Series and training program that introduces them to new research ideas. They also have access to a personalized mentoring program.
Princeton University was Nguyen's nominating institution. She is the only Princeton Fellow announced with this cohort, which includes young scientists representing 14 nationalities and 24 universities around the world.
"I am thrilled and honored to receive the Schmidt Science Fellowship," said Nguyen, who is also a former Andlinger Maeder fellow. "This is a really unique opportunity that will allow me to interact and make lifelong connections with scientists from a wide range of backgrounds in the Schmidt community, which I believe will profoundly shape me as a scientist and the research program I pursue in the future.
"I feel very grateful to all my mentors, colleagues, and collaborators, especially my graduate advisor, Rob Knowles. He gave me opportunities to explore my interests in materials science even though it was at first completely new for both of us. I could not have asked for a better environment for my graduate school study."
As a graduate student, Suong developed light-driven, catalytic methodologies for organic synthesis, biomass valorization, plastic waste recycling, and functionalization of quantum sensing materials. 
The Foundation stipulates that Fellows undertake a different direction of research from their graduate school work, so Nguyen will pivot from organic chemistry to nanomaterials. She plans to develop a new synthetic method to achieve high levels of control over the structure, morphology and properties of biomaterials and explore their use in therapeutic applications in the lab of MIT Professor of Chemistry Jeremiah Johnson.
Robert Knowles, professor of chemistry and Nguyen's mentor at Princeton Chemistry, said he was "thrilled" by the announcement.
"Su was a fantastic colleague who initiated numerous new research directions in my group," said Knowles. "She is fearless, loves working on hard problems, and has a very bright future ahead. This recognition of her efforts, accomplishments, and potential is wonderful news and well-deserved."
Schmidt Science Fellows is an initiative of Schmidt Futures, delivered in partnership with the Rhodes Trust. The Schmidt Science Fellows Program helps scientists solve bigger problems faster by identifying, developing, and amplifying the next generation of science leaders, building a community of scientists and supporters of interdisciplinary science, and leveraging this network to drive sector-wide change. The Schmidt Family Foundation was founded by Eric '76 and Wendy Schmidt.
This story originally appeared on the Princeton Department of Chemistry website.