Resilience: Coasts and Beyond
Jainey K. Bavishi
Director
NYC Mayor's Office of Resiliency
Jainey K. Bavishi serves as the director of the NYC Mayor's Office of Resiliency, where she leads the implementation of the city's multi-layered resiliency program, tackling the unprecedented challenge of climate change through science-based analysis, policy and program development, and capacity building. She previously served as the associate director for climate preparedness at the White House Council on Environmental Quality, where she led the implementation of the climate preparedness pillar of President Obama's Climate Action Plan. 
Bavishi has also led resilience initiatives in the Asia Pacific region and the U.S. Gulf Coast following Hurricane Katrina. Bavishi has a master's degree in city planning from  Massachusetts Institute of Technology and a bachelor's degree in public policy and cultural anthropology from Duke University.
Edward Gray
Director, Transmission and Distribution Engineering
Public Service Gas & Electric (PSE&G)
Edward Gray is the director of transmission and distribution engineering at Public Service Electric & Gas (PSE&G). He assumed the role in 2013 and oversees the maintenance and life cycle standards for electric transmission and distribution facilities, as well as the reliability program management, for PSE&G (New Jersey) and PSEG LI (Long Island affiliate). He has been at PSE&G for 31 years in various engineering and asset management positions. Gray is a licensed New Jersey Professional Engineer, has a bachelor's degree in civil engineering from Rensselaer Polytechnic Institute and masters degrees in civil engineering and in management from Rutgers University and New Jersey Institute of Technology, respectively.
Chris Greig
Dow Chair in Sustainable Engineering Innovation
The University of Queensland, St Lucia, Queensland, Australia
Gerhard R. Andlinger Visiting Fellow in Energy and Environment, Princeton University (2018-2020)
Chris Greig is a professor of chemical engineering and director of the Dow Centre for Sustainable Engineering Innovation at The University of Queensland (UQ) in Australia. He joined UQ in 2011 following a career in industry, and also is a fellow of the Australian Academy of Technological Sciences and Engineering. His 25-year industry career commenced in 1986 as the co-founder of a successful process technology and contracting company, which he sold in 1999 to a major European engineering company. Prior to joining UQ, he held senior project and executive roles in the construction and energy resources sectors, including as CEO of ZeroGen, a large-scale carbon capture and storage (CCS) project.
During his time at UQ, Greig also served as chairman of the Energy Policy Institute of Australia, deputy chairman of Gladstone Ports Corporation (one of Australia's largest energy export hubs) and non-executive director of two ASX-listed engineering companies. His main interests at UQ lie in energy transitions, economics and policy, energy for development, mega-project implementation, and CCS.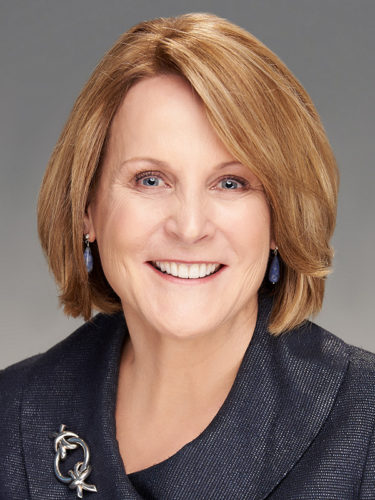 Alice Hill
Senior Fellow for Climate Change Policy
The Council on Foreign Relations
Alice Hill is senior fellow for climate change policy at the Council on Foreign Relations (CFR). Her work at CFR focuses on the risks, consequences, and responses associated with climate change. Hill previously served as special assistant to President Barack Obama and senior director for resilience policy on the National Security Council staff where she led the development of national policy to build greater resilience to catastrophic risks, including climate change.
Earlier in her career, she was a supervising judge on the Los Angeles Superior Court and chief of the white-collar crime unit in the United States Attorney's Office in Los Angeles, California. Oxford University Press published her coauthored book, "Building a Resilient Tomorrow," in the fall of 2019. She currently serves on the boards of the Environmental Defense Fund and Munich Re Group's U.S. based companies. In 2020, Yale University awarded her the Public Voices Fellowship on the Climate Crisis.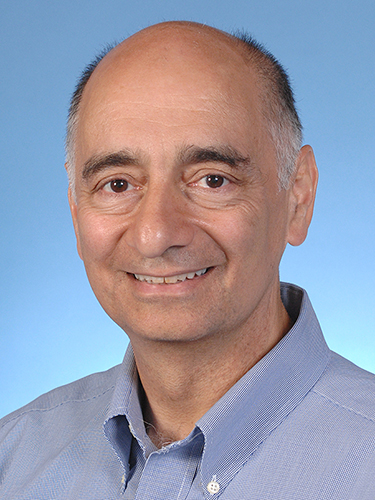 Haroon S. Kheshgi
Senior Scientific Advisor
ExxonMobil
Haroon Kheshgi is a long-time member of the technical staff at ExxonMobil Corporate Strategic Research where he is a senior scientific advisor. His research addresses many aspects of the science, potential impacts, and mitigation of global climate change. He has contributed to the Intergovernmental Panel on Climate Change (IPCC) as an author, and review editor in the IPCC's last four assessment reports, and its special reports on: Carbon Dioxide Capture and Storage; Land Use Change; and Global Warming of 1.5°C. He has chaired the climate change working group of IPIECA, an oil and gas industry association focused on environmental and social issues. His activities have also included chairing the Society of Petroleum Engineers' committee on carbon capture and storage and the first Carbon Management Technologies Conference. Haroon Kheshgi holds degrees in chemical engineering from University of Illinois (B.S.), and University of Minnesota (Ph.D.).
Ning Lin
Associate Professor of Civil and Environmental Engineering
Princeton University
Ning Lin is an associate professor of civil and environmental engineering at Princeton University. Lin's research areas include natural hazards and risk analysis, wind engineering, coastal engineering, and climate change impact and adaptation. Her current primary focus is hurricane risk analysis. She integrates science, engineering, and policy to study hurricane-related weather extremes (strong winds, heavy rainfall, and storm surges), how they change with a changing climate, and how their impact on society can be better mitigated.
Lin has published in high-impact journals including Science, Nature Climate Change, and Proceedings of the National Academy of Sciences. She is a recipient of a CAREER award from the National Science Foundation (NSF) and is currently leading a multi-institutional NSF Hazards SEEs project on hurricane hazards and risk analysis. Lin received her Ph.D. in civil and environmental engineering from Princeton University in 2010. She also received a certificate in science, technology, and environmental policy in 2010 from Princeton's Woodrow Wilson School of Public and International Affairs. Before rejoining Princeton as an assistant professor in 2012, she conducted research in the Department of Earth, Atmospheric and Planetary Sciences at MIT as a NOAA Climate and Global Change Postdoctoral Fellow.
Richard Moss
Gerhard R. Andlinger Visiting Fellow in Energy and the Environment
Senior Scientist at the Global Change Research Institute
Richard Moss is the Gerhard R. Andlinger Visiting Fellow in Energy and the Environment, on leave from Pacific Northwest National Laboratory where he is a senior scientist. His research focuses on the interactions of human and natural systems and he has published on scenarios, climate change adaptation, and decision support. Richard has held several public service positions including with the Intergovernmental Panel on Climate Change and as director of the office of the U.S. Global Change Research Program, a Congressionally-mandated federal research program that spans 13 agencies. He chaired the Federal Advisory Committee for the Sustained National Climate Assessment and currently serves as chair of the Science for Climate Action Network (SCAN), a new organization focused on informing communities with usable climate science for infrastructure design, financial analysis, planning, and equitable transitions.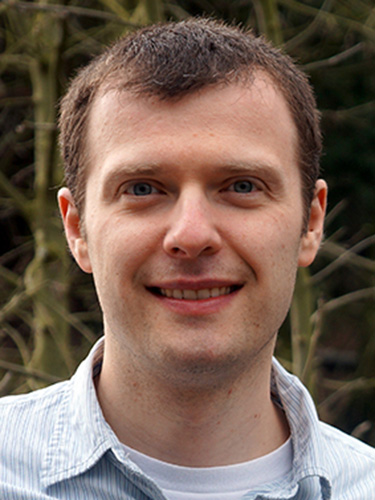 Barry Rand
Associate Director for External Partnerships
Associate Professor of Electrical Engineering and the Andlinger Center for Energy and the Environment
Barry Rand is the associate director for external partnerships at the Andlinger Center for Energy and the Environment. Rand joined the Princeton University faculty in 2013 holding a joint appointment in in the Department of Electrical Engineering and the Andlinger Center for Energy and the Environment, and is currently an associate professor. Rand's research interests highlight the border between electrical engineering, materials science, chemistry, and applied physics, covering electronic and optoelectronic thin-films and devices. He has authored approximately 140 refereed journal publications and holds 22 issued U.S. patents. He has received several awards and accolodes, including the 3M Nontenured Faculty Award (2014), DuPont Young Professor Award (2015), DARPA Young Faculty Award (2015), and ONR Young Investigator Program Award (2016).
Rand earned a B.E. in electrical engineering from The Cooper Union in 2001 and received M.A. and Ph.D. degrees in electrical engineering from Princeton University. From 2007 to 2013, he was at imec in Leuven, Belgium, ultimately as a principal scientist, researching the understanding, optimization, and manufacturability of thin-film solar cells.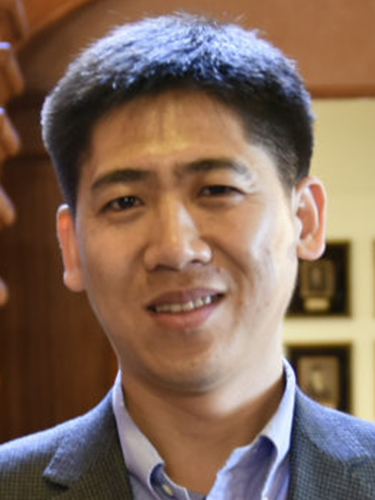 Z. Jason Ren
Acting Center Director and Associate Director for Research
Professor of Civil and Environmental Engineering and the Andlinger Center for Energy and the Environment
Z. Jason Ren is a professor holding a joint appointment in the Department of Civil and Environmental Engineering and the Andlinger Center for Energy and the Environment. He is serving as the center's acting director in the spring of 2020, and is the associate director for research. Ren is recognized as an international leader in environmental bioengineering, with special expertise in energy harvesting from waste streams and in broad research areas linked to the "water-energy nexus." Ren's lab analyzes reaction mechanisms and develops processes for energy and resource recovery during wastewater treatment, environmental remediation, water desalination, and other processes. His goal is to expand environmental engineering from pollution clean-up to sustainable development of energy and environmental systems and to enable a circular economy. Ren received his Ph.D. in environmental engineering from Pennsylvania State University.
Skip Stiles
Executive Director
Wetlands Watch
William A. (Skip) Stiles, Jr. is the executive director of Wetlands Watch, a statewide nonprofit environmental group based in Norfolk, VA. Starting in 2007, Wetlands Watch was one of the first groups in the country to work with local governments on sea level rise adaptation strategies and implementation.
Prior to his current position, starting in 1998, Stiles was an independent consultant, providing editorial and public policy services to a number of clients on issues related to science, the environment, and public policy. A partial list of his clients includes: The White House Office of Science Policy, The Rockefeller Foundation, The Pew Charitable Trusts, the Pew Center on Agricultural Biotechnology, RAND Corporation, and the National Academy of Sciences.
For the previous 22 years, from 1976 to 1998, Stiles served in a number of senior staff positions in the U.S. House of Representatives. Stiles also served on Governor Tim Kaine's Commission on Climate Change.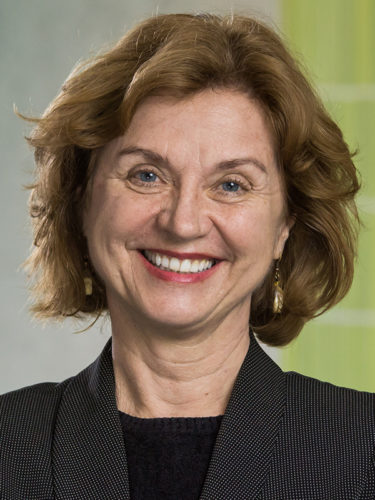 Elke U. Weber
Associate Director for Education, Andlinger Center for Energy and the Environment
Gerhard R. Andlinger Professor in Energy and the Environment
Professor of Psychology and Public Affairs, Woodrow Wilson School of Public and International Affairs
Elke Weber is the Gerhard R. Andlinger Professor in Energy and the Environment and professor of psychology and public affairs. Her research models decision-making under risk, uncertainty, and time delay from a psychological and neuroscience perspective, with applications to both financial and environmental decisions. She was a lead author on the Fifth Assessment Report and is one on the current Sixth Assessment Report of the UN Intergovernmental Panel on Climate Change (IPCC). Weber has served as president of three professional societies (Neuroeconomics; Judgment and Decision Making; and Mathematical Psychology) and is a fellow of the American Psychological Association, the Association for Psychological Science, and the Society for Experimental Psychology. She received the Distinguished Scientific Contribution Award from the Society for Risk Analysis and is a member of the National Academy of Sciences, the German National Academy of Sciences, and the American Academy of Arts and Sciences.