A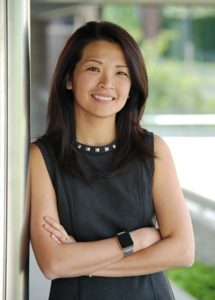 s the world's need for energy grows and the burning of fossil fuels warms Earth to dangerous levels, the quest to find sustainable, practical solutions to these issues becomes one of the most important tasks that we must undertake today. The Andlinger Center for Energy and the Environment at Princeton University was formed to address pressing concerns: How do we provide power to everybody while strengthening our energy resilience; how do we preserve natural resources and mitigate the effects of climate change?
The center is structured to help solve these complex problems, which call for imaginative technological leaps, deep and continual investment from public and private sectors, smart economic analyses, and impactful policy changes. Saving our environment will not hinge on a singular grand solution, but a constellation of technologies and policies working together.
Princeton is particularly well positioned to bring these pieces together. At the center, faculty, research scholars, and students are working on developing new materials and devices for low-carbon energy production and energy storage. Other areas under investigation include advanced tools for increasing energy efficiency; carbon capture, sequestration and utilization; and holistic integration and analyses of energy technologies. And we study how policy, economics, and human behavior impact the implementation of these breakthroughs.
The center is also busy educating the next-generation of leaders in energy and the environment through our certificate programs and Highlight Seminar lecture series. Through our Energy Technology Distillates, a series of informative reports on advances in emerging energy technologies, we are reaching policymakers, corporate leaders, educators, students, and other interested citizens. To spark market-ready energy solutions, we collaborate with businesses – big and small – through our corporate affiliates program, Princeton E-ffiliates Partnership.
Looking to the future, the center will strengthen the dialogue between research disciplines, engage more with humanists and social scientists, accelerate the cross-training of our students between engineering disciplines and public policy, and cultivate stronger ties with practitioners outside academia.
We are building bridges. The only way to impact our energy and climate change problems is if we engage the larger community in deep collaboration. We must have teams working together at the intersection of research disciplines and professions. And all this with an eye towards practical, economically-feasible solutions and technologies that can help cleanly power the world.
It's an all-hands-on-deck moment. I hope you can join me on this journey. Collaborate with us. Take our classes. Learn from our experts. Join E-ffiliates. Our national and economic security, the health of the environment, and the well-being of future generations depend on us working together.
Yueh-Lin (Lynn) Loo
Director of the Andlinger Center for Energy and the Environment
Theodora D. '78 and William H. Walton III '74 Professor in Engineering
Professor of Chemical and Biological Engineering