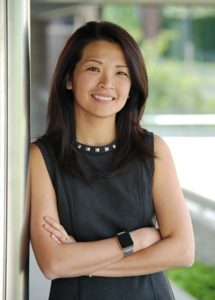 Our world is growing. Today, the global population is expected to rise by two billion in the next three decades, and nearly the same number of people is expected to move upward out of poverty by 2040. Increasing access to energy and electricity is a key part of facilitating this social and economic mobility. Accordingly, global demand for energy is expected to grow by almost 30% by 2040. This is all against a backdrop of rising carbon emissions. Each year, we continue to put greenhouse gases into the atmosphere as we fuel economies and growth. This is not just in countries with newly booming populations or economies. In 2018, the United States emitted at a higher rate than we've seen in the last ten years, signaling the need for a renewed, strengthened commitment to decarbonizing our world.
At the Andlinger Center, we are driven to find new, creative ways to fuel societies and economies while limiting carbon pollution. What technologies, policies, and changes will get us there, and what stands in the way, are the questions we are tackling with full force. In the past year, the Andlinger Center launched Rapid Switch, an international research collaboration that aims to determine a realistic pace of and practical pathways to decarbonizing energy systems around the world. To help inform this research, we have mobilized research institutions, corporations, and NGOs across China, India, and Australia to incorporate local perspectives into solutions for this global challenge. We are working to identify and resolve bottlenecks in anticipation of transitions to low-carbon economies, and bringing in voices from across the spectrum to include anyone who has a stake in understanding how changing energy landscapes and a changing climate will affect their lives and livelihoods. We are doing this in communities across the globe and in our local community.
At our annual meeting, we welcomed New Jersey Governor Phil Murphy as the keynote speaker. He pointed to the critical role of universities in driving innovations that not only solve problems, but also create economic opportunities. We engaged with the N.J. Board of Public Utilities to advise on how the offshore wind industry could develop in the state, and hosted a meeting to explore ways to develop sustainable supply chains for industries in New Jersey. In each activity, we aim to amplify our impact by actively collaborating with our partners, and by seeking new ones, to broaden the avenues through which we translate ideas into action.
We continue to grow our reach. Next year, we will host the second cohort of Young Global Leaders at our executive education module in partnership with the World Economic Forum. We will train today's decision makers on energy technologies, and on how to incorporate information about energy and environmental management into business strategies.
We are building our capacity and adding to our academic arsenal of people and programs that will help yield solutions for a long-term energy and environmental future. As of Sept. 1, 2019, we welcomed Jesse Jenkins to our faculty, who brings a systems perspective to energy analysis, and two new Gerhard R. Andlinger visiting fellows, Harry Warren, an energy industry veteran, and Richard Moss, a top climate advisor to policymakers.
The pages that follow showcase the research and activities we are excited to undertake each day to move the needle on these complex and challenging global issues. More importantly, they showcase the power and importance of community. I invite you to join us in our mission – attend a seminar, participate in our fellowship programs, ask our faculty questions, read our energy and environmental news, collaborate on research, and support the funding of our activities. We need everyone with us in this endeavor. We succeed with your continued support and engagement.
Welcome to our Andlinger Center community.
Yueh-Lin (Lynn) Loo
Director of the Andlinger Center for Energy and the Environment
Theodora D. '78 and William H. Walton III '74 Professor in Engineering
Professor of Chemical and Biological Engineering